About Us
The EAF
is a network of
achondroplasia specialists
The EAF is a network of specialists in achondroplasia management representative of the achondroplasia clinical community. The aim of the EAF is to improve overall care for individuals with achondroplasia through establishing and promoting collaboration between experts, cross-country sharing of best practices, development of recommendations and supporting the development of
educational programmes.
If you would like to be kept informed of upcoming EAF events please click the button below:
Understanding Sleep Studies in Achondroplasia: Which? When? Why?
Workshop Video and Minutes Now Available!
Our virtual workshop took place on the 24th October. Chaired by the very experienced Professor Brigitte Fauroux, we explored the topic of sleep studies in achondroplasia. This interactive workshop described the different types of sleep-disordered breathing affecting people with achondroplasia, types of sleep studies, the pros and cons of screening vs assessment based on clinical indications, and the therapeutic options in children and adults.
New EAF Publication
European Achondroplasia Forum Guiding Principles for the Detection and Management of Foramen Magnum Stenosis
Foramen magnum stenosis is a severe and life-threatening complication of achondroplasia, and while EAF and international recommendations advocate for close monitoring, there is no clear guidance in the literature on the timing of regular monitoring or which assessments should be carried out. Our latest publication outlines six principles for the detection and management of foramen magnum stenosis, providing practical guidance regarding screening, referral and decision-making for decompression surgery.
If you would like to be part of future EAF discussions, please register to keep informed of our upcoming meetings
Advances in Achondroplasia Conference 2023
Managing Achondroplasia: Partnership, Practicalities, Progress
21-22 April 2023, Sheraton Frankfurt Airport Hotel
We were thrilled to be able to bring together a wide range of specialists in managing achondroplasia, key members of the multidisciplinary teams and representatives from patient advocacy groups across Europe to focus on achondroplasia.
Thank you to our wonderful faculty and to everyone who attended, both in person and online, for making the conference so interactive and engaging. We look forward seeing you at our next EAF event!
Slides from the conference are available for you to download on the Conference page.
EAF receives Digital Health Gold Award!
The EAF have won a Digital Health Gold Award for the Optimising Care of Adults with Achondroplasia manuscript. These American-based global awards recognise the best digital health resources developed for consumers and health professionals.
Svein Fredwall, Vice President and lead author on the paper, commented: "On behalf of the EAF, we are excited that our work has been recognised. This paper demonstrates the challenges and lack of standardised approach regarding transition from paediatric to adult care and follow up of adults, which is under-communicated and poorly understood. It has been important for the EAF to involve both the patients' voice as well as the HCP's, so we are particularly delighted that the Digital Health Awards recognise the importance of this work. This is great motivation for continuing with the EAF's work addressing and overcoming barriers and improving the standard of care for adults with achondroplasia."
The EAF website also received a Merit in the Digital Health Awards.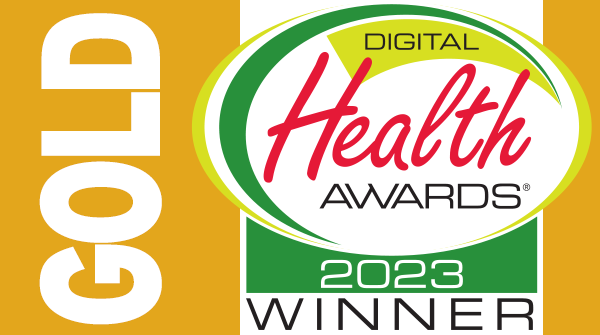 Two New Manuscripts Published!
Optimising the diagnosis and referral of achondroplasia in Europe: European Achondroplasia Forum best practice recommendations.
Ensuring timely diagnosis and referral of achondroplasia patients is the essential first step in optimising care. The EAF undertook an audit of what is happening today and have developed recommendations on best practice. You can read these in our latest publication published in Orphanet Journal of Rare Diseases by clicking the link below. You can use these recommendations to help shape best practice for your patients.
If you would like to join our discussions, please register on the site to keep informed of our upcoming meetings.
Optimising Care and Follow-up of Adults with Achondroplasia
The EAF guiding principles of management advocate for management of achondroplasia by a multidisciplinary team through the life stages, however little is known about the care that adults with achondroplasia receive, or the process of transition from paediatric to adult services. Read our latest publication to improve your understanding of the key barriers to optimal care in this age group, and use the results of our exploratory surveys to inform your practice. If you would like to be part of future EAF discussions, please register to keep informed of our upcoming meetings
Developments in Achondroplasia
Developments in Achondroplasia are workshops that focus on particular areas of achondroplasia management. Experts are invited to lead the discussions and share their knowledge and experience, and the sessions are open for all to attend. Previous workshops have included analysis of survey data, and our findings have been developed into manuscripts for publication. We're delighted to be able to share our discussions with you.
See below for our most recent workshop.
Clinical Management Challenges in Infants and Young Children with Achondroplasia
Minutes and Recording Now Available!
Our latest workshop was a great success with insightful presentations and discussions. We greatly valued the input from both healthcare professionals and patient representatives, giving us a full picture of the challenges, outcomes of importance and level of alignment with recommendations in this age group. You can now watch all our discussions and download the minutes from the workshop.
Detection and Management of Foramen Magnum Stenosis in Achondroplasia
This interactive and well-attended Developments in Achondroplasia workshop saw consensus reached on six guiding principles for the detection and management of foramen magnum stenosis. The recording of our discussions and the minutes from the meeting are now available for you to view.
To find out more and receive regular updates about the EAF, register today.
The EAF is supported by educational grants from: