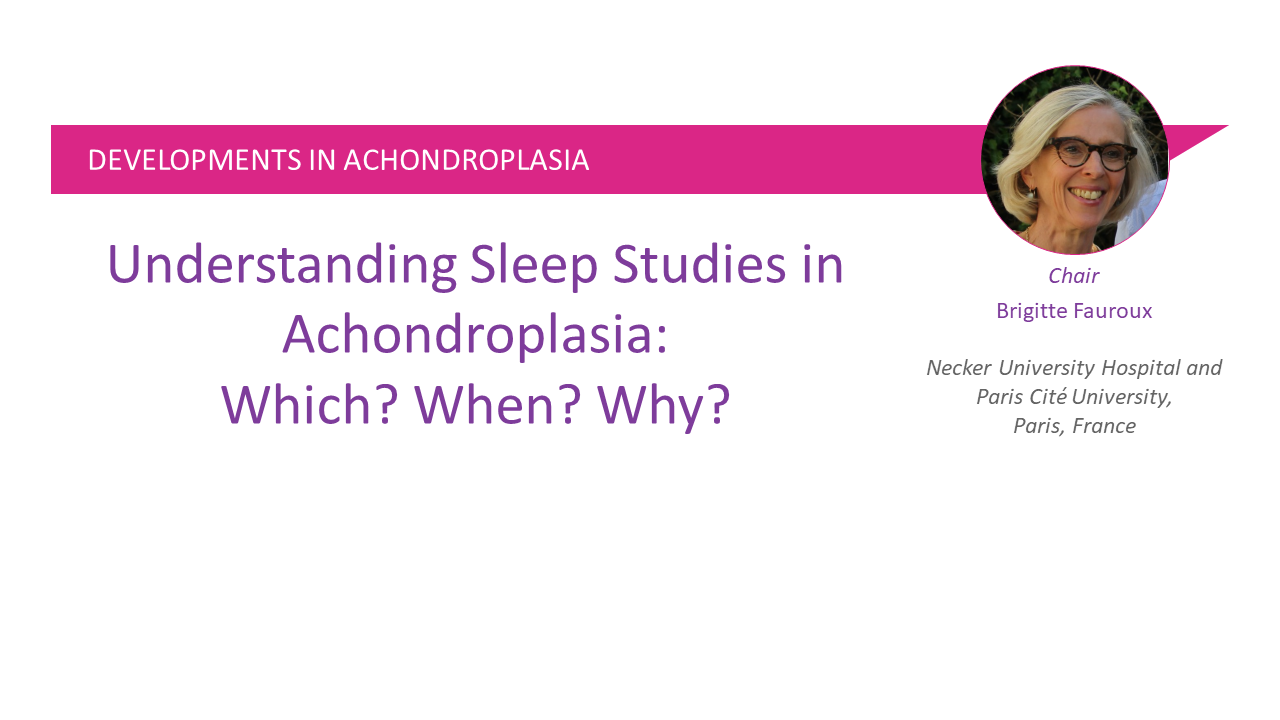 Save the Date! Understanding Sleep Studies in Achondroplasia: Which? When? Why?
Tuesday October 24th, 2023 | 14:00–17:00 CET
There were a lot of outstanding questions from Advances in Achondroplasia regarding sleep studies, and it is clear that this is a gap in our collective knowledge in caring for people with achondroplasia. As such, we have chosen Understanding Sleep Studies as the topic for our next virtual workshop, taking place on Tuesday 24th October. Chaired by our own Professor Brigitte Fauroux, we will review the different types of sleep studies, when each may be appropriate, the importance of interpretation, as well as treatment options for children and adults with achondroplasia who have sleep-disordered breathing. More details on the programme and faculty will follow in the coming weeks. For now, save the date in your diary and make sure you are following the EAF on social media to keep updated as we release more details!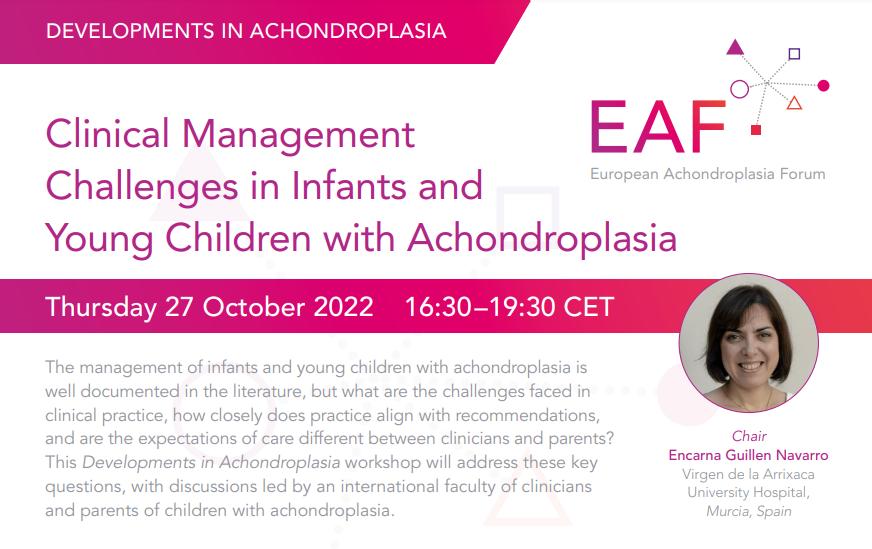 Clinical Management Challenges in Infants and Young Children with Achondroplasia
Recording and Minutes Now Available!
Chaired by Encarna Guillen-Navarro, our esteemed faculty led some great discussions on the clinical challenges and outcomes of importance in infancy and early childhood, from both the healthcare professional and family perspective. There were some differences, and we discussed the potential reasons for these. Geert Mortier then led a review of the recommendations available in this age group and asked whether clinical practice is in alignment. You can watch the discussions and read our minutes from the meeting now!
Detection and Management of Foramen Magnum Stenosis in Achondroplasia
Recording and Slides Now Available!
Workshop Chair, Melita Irving, was joined by Klaus Mohnike, Geneviève Baujat, Paul Arundel, Philip Kunkel, and Heike Hoyer-Kuhn to discuss screening, indicators for intervention, the decision-making process to decompress and strategies for previously undetected foramen magnum stenosis. Consensus was reached on six guiding principles for the detection and management of foramen magnum stenosis.
Guiding Principles of Care Workshop
To view the discussions, download the slides, or access the publication, click below.
To find out more and receive regular updates about the EAF, register today.
The EAF is supported by educational grants from: