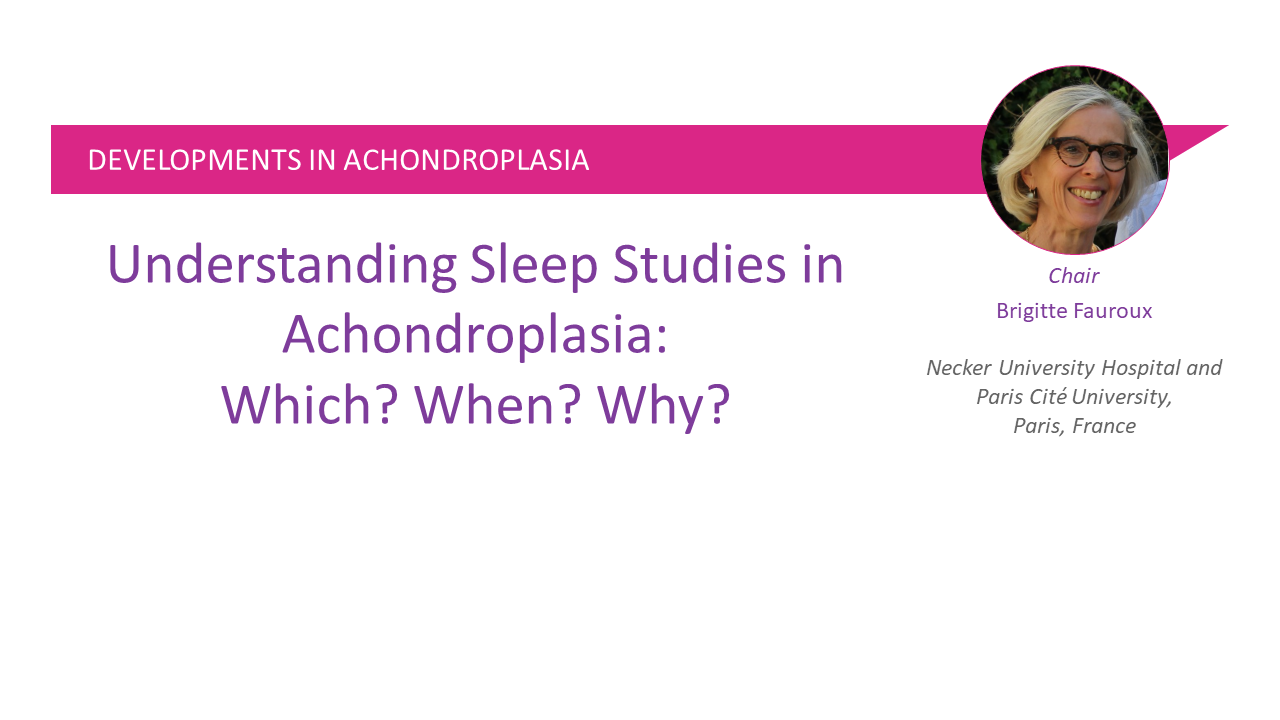 Save the Date! Understanding Sleep Studies in Achondroplasia: Which? When? Why?
Tuesday October 24th, 2023 | 14:00–17:00 CET
There were a lot of outstanding questions from Advances in Achondroplasia regarding sleep studies, and it is clear that this is a gap in our collective knowledge in caring for people with achondroplasia. As such, we have chosen Understanding Sleep Studies as the topic for our next virtual workshop, taking place on Tuesday 24th October. Chaired by our own Professor Brigitte Fauroux, we will review the different types of sleep studies, when each may be appropriate, the importance of interpretation, as well as treatment options for children and adults with achondroplasia who have sleep-disordered breathing. More details on the programme and faculty will follow in the coming weeks. For now, save the date in your diary and make sure you are following the EAF on social media to keep updated as we release more details!
EuRR-Bone Achondroplasia Module
Available since February 2022, the Achondroplasia Module of the European Registries for Rare Bone and Mineral Conditions (EuRR-Bone) is open.
This module has been developed with experts from EAF and the European Reference Network for Rare Endocrine Conditions, ERN BOND, as well as patient representatives from throughout Europe. The disease specific module both collects clinician reported outcomes, including foramen magnum stenosis, and patient related outcomes. The registry is open for all those interested, you do not need to be part of the reference networks to start registering. Patients/carers can get access as well and are able to fill out the patient related outcomes themselves, which can be downloaded by the physician to include in the patient hospital files if desired.
Clinicians: More information about the disease specific module and the tools used can be found here: https://eurr-bone.com/achondroplasia-disease-specific-module/
Patients and carers: please follow the link here: https://eurr-bone.com/patients/
More information about EuRR-Bone, including approved ethical protocols from various countries, our data access protocol and much more can be found here: www.eurr-bone.com
To find out more and receive regular updates about the EAF, register today.
The EAF is supported by educational grants from: