EAF activities are coordinated by a Steering Committee of international experts from a range of medical specialities.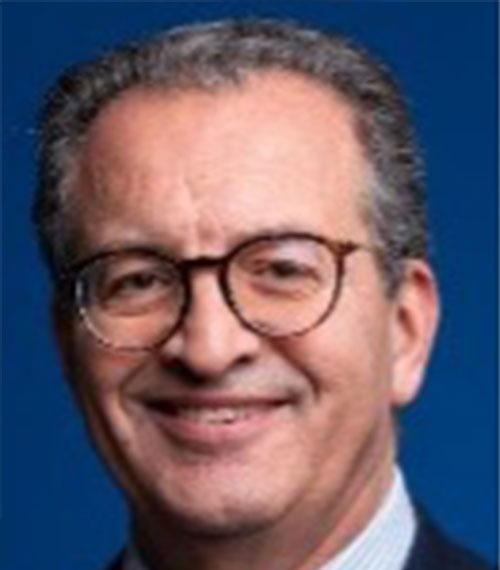 Mohamad Maghnie
Professor of Paediatrics, Head of the Paediatric Clinic

Clinical Service in Paediatric Endocrinology, Diabetes and Metabolism at the Giannina Gaslini Institute, University of Genoa, Italy
Professor Maghnie is Head of the Paediatric Clinic, Clinical Service in Paediatric Endocrinology, Diabetes and Metabolism at the Giannina Gaslini Institute, University of Genoa, Italy. He was awarded his PhD in Paediatric Endocrinology by the University of Pavia in 1991.
Professor Maghnie's major research interests include growth disorders and their treatment, and the management of paediatric pituitary disorders. He was the Co-Chair of the Education & Training Working Group on GnRH Deficiency: Elucidation of the neuroendocrine control of human reproduction. He is currently a Director of the Paediatric Residency Program at the University of Genoa, Italy. He is a former Director of the Paediatric Residency Program at the University of Genoa, Italy (2008–2014), and a former President of the Italian Society for Paediatric Endocrinology and Diabetology (ISPED, 2011-2015). He was Chair of the ESPE website from 2004–2008, a co-author of Yearbook of Paediatric Endocrinology from 2004–2009, and a member of ESPE. He is the supervisor of several postgraduate research students and postdoctoral fellows working in his research group and has authored over 250 original articles, textbook chapters and full papers in peer-reviewed journals.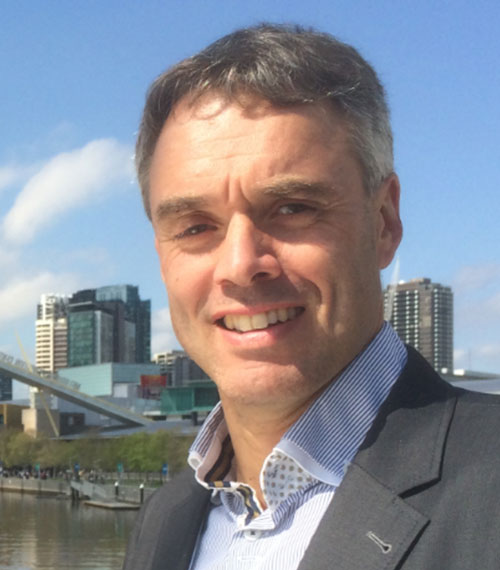 Svein Fredwall
Senior Consultant

Sunnaas Rehabilitation Hospital, Nesodden, Norway
Dr Svein Fredwall is a Senior Consultant and Medical Advisor at TRS National Resource Centre for Rare Disorders, Sunnaas Rehabilitation Hospital, Norway. He is specialised in General Medicine and has worked for more than 15 years as a general practitioner. Since 2012, he has been working at the National Resource Centre, mainly with rare skeletal dysplasia disorders.
Dr Fredwall has been the principal investigator in The Norwegian Adult Achondroplasia Study, investigating medical complications and physical functioning in adults with achondroplasia. Several papers are published from this study. He is also running an adult skeletal dysplasia clinic at Sunnaas Rehabilitation Hospital.
Dr Fredwall has presented a number of abstracts at international conferences and has been involved in the development of international guidelines for achondroplasia. He is also a member of several advisory boards.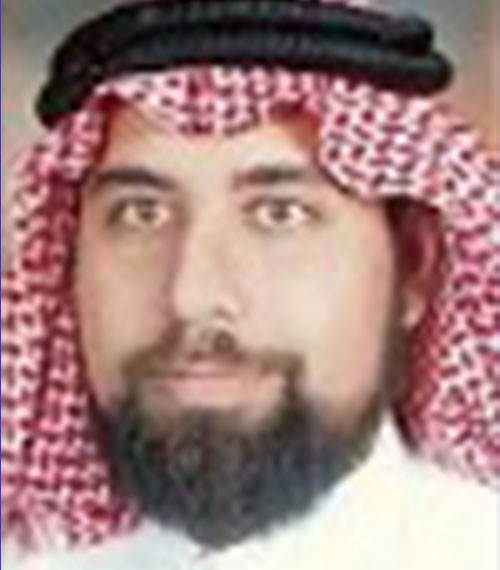 Moeenaldeen AlSayed
Consultant Clinical Geneticist

King Faisal Specialist Hospital and Research Centre in Riyadh, Kingdom of Saudi Arabia
Moeen AlSayed is a Consultant Clinical Geneticist, working in Clinical Biochemical Genetics and Metabolic Diseases at King Faisal Specialist Hospital and Research Centre in Riyadh, Kingdom of Saudi Arabia and a Professor of Genetics at Al-Faisal University in Riyadh. Professor AlSayed has established and is the Director of the MSc Genetic Counselling Programme at AlFaisal University.
Professor AlSayed is a previous Chair of the Department of Medical Genetics at King Faisal Specialist Hospital and Research Centre in Riyadh. He served in this position for 11 years. During his tenure as a Chair and among many achievements, he has established a completely new and unique Adult Genetics and Metabolic Diseases service and a fully dedicated genetic counselling service in the entire Gulf region. The majority of the practicing genetic counsellors in Saudi Arabia are graduates of the MSc Genetic Counselling Programme that was established by Professor AlSayed in 2014.
Professor AlSayed obtained his Bachelor's degree in Medicine and Surgery (MBBS) from the Faculty of Medicine, King Saud University, Riyadh. He completed his paediatric residency at Yale New Haven Children's Hospital, Connecticut, USA and his fellowship in clinical genetics and clinical biochemical genetics at Baylor College of Medicine in Houston, Texas, USA. Professor Al-Sayed also has an MBA from the University of Tennessee, USA.
His interests include identification of founder mutations related to metabolic and genetic disorders in the Saudi population, screening and treatment of lysosomal storage diseases (LSDs) and the management of organic acidurias. He is frequently an invited speaker at local, regional and international meetings. Professor Al-Sayed is a founding member of the Middle Eastern Metabolic Group (MEMG), the Saudi Paediatric Association – Medical Genetics Subcommittee, the Saudi Charitable Society for Genetic Disorders, the Saudi Society of Medical Genetics, and the Middle Eastern Lysosomal Storage Diseases Expert Council (MELSDEC). He has served and continues to serve on many advisory boards related to rare genetic diseases.
Since 2019, Professor AlSayed has led the transformation of MEMG into a Middle Eastern Society of Inborn Errors of Metabolism (MEASIEM). He is a founding member of this society. As well as of the Middle Eastern Genetic and Metabolic Association (MEGMA).
Professor AlSayed has had numerous abstracts and poster presentations in various conferences, has published more than 90 scientific papers in peer reviewed journals, a chapter on "Genetic Eye Diseases" in Duane's International Ophthalmology, 2013 edition and authored a "Genetic Case Series" Atlas & Clinician Guide, 2016 edition. He has been a principal investigator and co-investigator in over 40 research projects, including five multicentre trials approved by the US FDA related to the treatment of LSDs and one on treatment of hypophosphatasia.
Tawfeg Ben-Omran
Clinical Geneticist

Division of Genetics and Genomic Medicine, Sidra Medicine & Hamad Medical Corporation, Qatar
Dr Tawfeg Ben-Omran received his speciality training in clinical and metabolic genetics at the Hospital for Sick Children, University of Toronto, Canada. He obtained both FRCPS and FCCMG in Medical Genetics in 2006. Currently, he is Division Chief, Genetic and Genomic Medicine at Sidra Medicine, as well as a Senior Consultant at the Department of Medical Genetics at Hamad Medical Corporation, Qatar. He is also an Associate Professor at Weill Cornell Medical College, Qatar.
Dr Ben-Omran has contributed to the body of published knowledge in clinical and metabolic genetics, with over 130 published articles in peer-reviewed journals, book chapters and abstracts. He is a reviewer for many clinical genetics journals.
An active clinical researcher, Dr Ben-Omran collaborates on projects with local, regional and international communities. He is a lead primary investigator in many high-profile research projects and clinical trials, including the Nurture Trial for Spinal Muscular Atrophy. His main scientific interests include genetics of Mendelian Disorders, Skeletal Dysplasia, and Autosomal Recessive Disorders in Arabs. In addition, Dr Ben-Omran is an external advisor and expert for E-HOD (European registry and network for homocystinurias and methylation defects).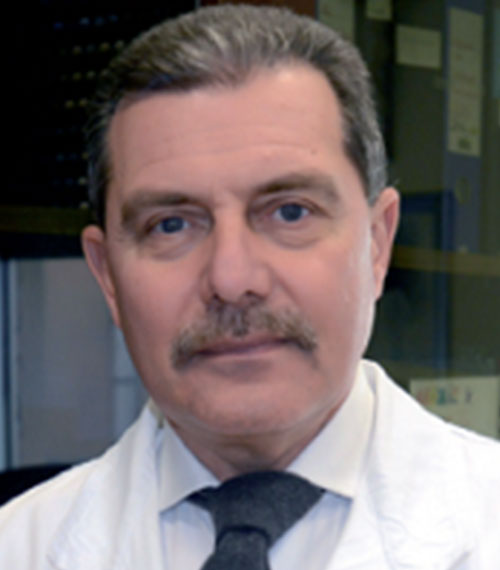 Silvio Boero
Orthopaedic Surgeon

Istituto Giannina Gaslini, Genoa, Italy
Dr Silvio Boero is the Director of Trauma and Orthopaedics at Istituto Giannina Gaslini in Genoa, Italy. He has extensive experience in the surgical management of congenital and acquired limb length discrepancy including lower limb medial longitudinal hemimelia (tibial hypoplasia) and limb lengthening in achondroplasia, using various methods. He is experienced in the treatment of diaphyseal fracture and treatment of lower and upper limb deformities.
He is a member of the Italian Society of Orthopedics and Traumatology, the Italian Society of Pediatric Orthopedics and Traumatology, of which he was President 2017–2018 and Past- President 2018–2019, the Italian Society of External Fixation, and the European Paediatric Orthopaedic Society. In addition, Dr Boero is a reviewer for the Journal of Orthopaedics and Traumatology, Journal of Children's Orthopaedics, Lo Scalpello, and for Muscoloskeletal Surgery.
Geert Mortier
Director of the Department of Medical Genetics and Head of the Centre for Rare Diseases

UZ Leuven, Belgium
Professor Geert Mortier is a certified paediatrician and clinical geneticist. He is currently Director of the Centre of Human Genetics at UZ Leuven and affiliated as full professor in Medical Genetics at the KU Leuven. He is also affiliated professor at the Manipal University in India.
He has a strong research interest in growth diseases and genetic disorders of the skeleton. He participates in several expert networks for skeletal dysplasias and is member of the scientific medical committee and medical advisory board for several companies and agencies. He is currently coordinator of the Flemish Network for Rare Bone Disorders and International Coordinating Investigator for the Dreambird study (a natural history study for achondroplasia sponsored by Therachon/Pfizer).

Zagorka Pejin
Orthopaedic Surgeon

Hôpital Necker, Paris, France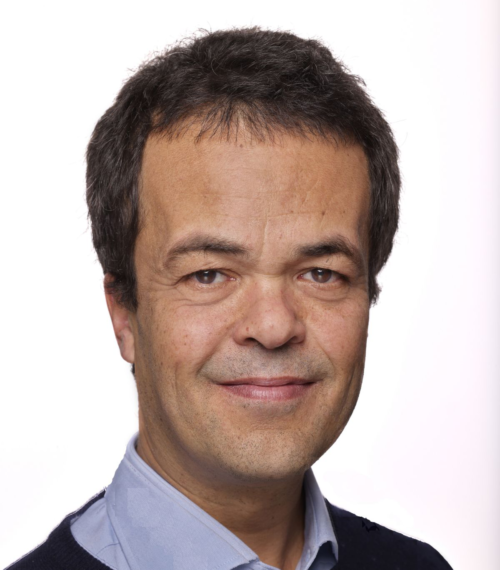 Marco Sessa
Marco Sessa (1967) has achondroplasia and has been President of the Italian Association on Achondroplasia (AISAC; Associazione per l'Informazione e lo studio dell'acondroplasia) since 2009.
He has been working for the rights of people with disabilities since 1987, an activity that he combined with his work as a project manager in different companies and, since 2010, as an official in a Public Institution (Regione Lombardia). He carries out initiatives and projects on the value of individual identities. He is author of 'Nanessere' (edited by Corsiero), a book reflecting on identity and diversity. He writes for blogs, magazines and newspapers.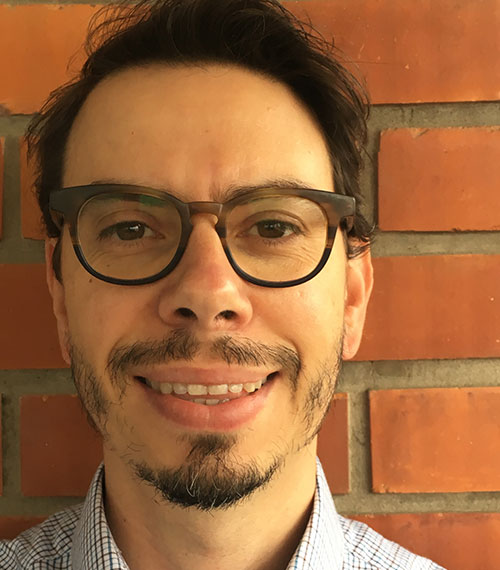 Sérgio de Sousa
Medical Geneticist

Hospital Pediátrico de Coimbra, Coimbra, Portugal
Dr Sérgio B. Sousa is a Medical Genetics specialist at the Hospital Pediátrico de Coimbra in Portugal. He obtained his medical degree from the University of Coimbra, where he subsequently did his Medical Genetics specialization. He completed an MSc in Molecular Medicine and Oncology at the University of Porto, and received a PhD from University College London in the United Kingdom. Dr Sousa has received several awards including the John M. Opitz Young Investigator Award in 2010 for his work in Nicolaides-Baraitser Syndrome.
He is a member of the Portuguese Society of Human Genetics, of which he has previously been a Board Member and is a present member of the Scientific Committee. He is also a present Board Member of the European Society of Human Genetics. Dr Sousa is a reviewer for a number of journals including the European Journal of Human Genetics, American Journal of Human Genetics, and European Journal of Medical Genetics.
He has over 15 years' experience in Medical Genetics, with special interests in dysmorphology and skeletal dysplasia, and is the Coordinator of the Rare Bone Disorders multidisciplinary team at the Centro Hospitalar e Universitário de Coimbra.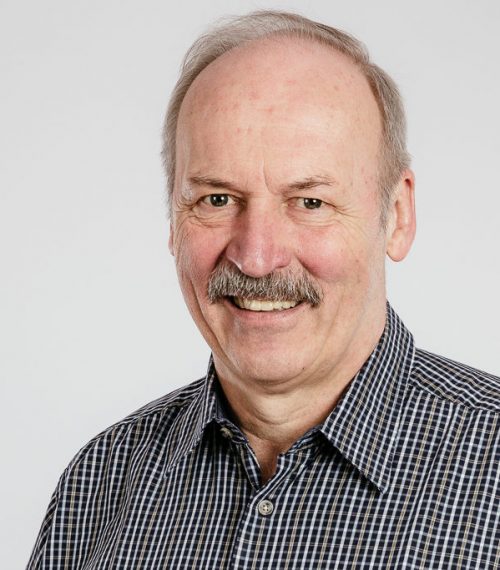 Klaus Mohnike
Co-Chair

Paediatric Endocrinologist

Children's Hospital, Otto-von-Guericke-University Magdeburg, Germany
Professor Klaus Mohnike is a paediatric endocrinologist based at Children's Hospital, Otto-von-Guericke-University Magdeburg, Germany. His main clinical expertise and research activities are related to bone dysplasia and congenital hyperinsulinism. He specialises in metabolic and endocrine disorders and is chair of the Central-German Network for Rare Diseases (`Mitteldeutsche Kompetenznetz für Seltene Erkrankungen, MKSE´).
Professor Mohnike is coordinator of two EU-funded projects. The first being the development of a data set for an EU telematic platform for congenital metabolic diseases and the second being a project for congenital skeletal disorders.
Over the last 20 years he developed inter-institutional registries for different rare diseases (bone dysplasia, congenital hyperinsulinism, congenital adrenal hyperplasia) to establish tools for quality assurance in medicine.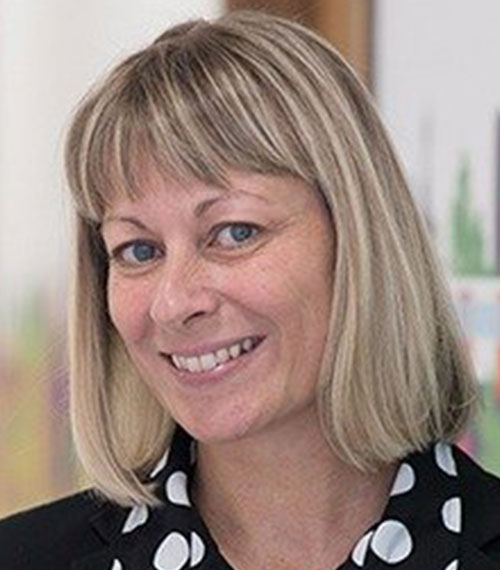 Melita Irving
Consultant in Clinical Genetics

Guy's and St Thomas' NHS Foundation Trust, London, UK
Dr Melita Irving trained in paediatrics before joining the clinical genetics department at Guy's and St Thomas'. She undertook a fellowship in skeletal dysplasia at the Royal Children's Hospital, Melbourne and has since established multidisciplinary paediatric clinics in skeletal dysplasia and achondroplasia at the Evelina London Children's Hospital.
She is chief investigator for a number of clinical trials in achondroplasia and a proponent of embedding clinical research synergistically within clinical service.
Philip Kunkel
Head of Pediatric Neurosurgery

University Medical Centre Mannheim, Germany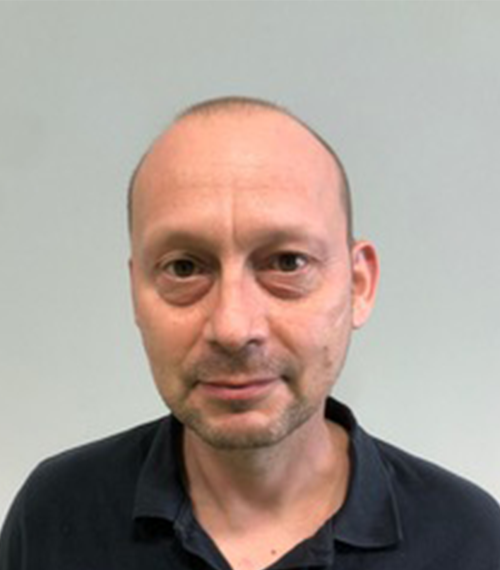 Christian Lampe
Paediatric Neurologist

Clinic of Child and Youth Medicine, University Hospital Mannheim, Mannheim, Germany
Dr Lampe is a Senior Physician at the University Hospital Mannheim, Germany. He completed his medical degree at the Free University, Berlin in 1999. In 2000 he was appointed Junior House Officer at the Clinic for Epileptology, at the Evangelic Hospital Königin Elisabeth Herzberge (KEH), Berlin, where he progressed to Assistant Physician in the Department of Paediatric Neurology and Paediatric Epileptology. He received his certification as a Paediatrician in 2009, as a Doctor of Medicine in 2010 and as a Paediatric Neurologist in 2011. Dr Lampe held roles at the Dr Horst-Schmidt-Hospital, Wiesbaden, and the University Hospital Giessen and Marburg before undertaking his current role at University Hospital Mannheim.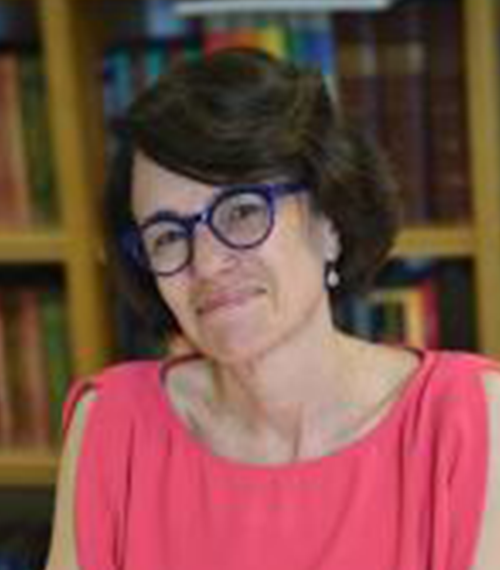 Valérie Cormier-Daire
Co-Chair

Professor of Genetics

Paris Descartes University, Paris, France
Professor Valérie Cormier-Daire is Professor of Genetics at Paris Descartes University, France. She is Head of the Genetic Clinic Unit and the French Reference Centre for Skeletal Dysplasia in Necker Enfants Malades Hospital. Since 1999, she has led a research team working on the molecular and physiopathological bases of osteochondrodysplasia at INSERM Unit UMR1163, Imagine Institute, Paris. She obtained her PhD in 1993, and in 1999 she completed one year in the International Skeletal Dysplasia Registry headed by Professor Rimoin in Los Angeles. She created a specific academic diploma course in the field of skeletal dysplasia, as well as a course on rare diseases for medical students.
She has published over 410 publications and is a partner in six industrial projects. Her research has been dedicated to the understanding of the physiopathology of skeletal dysplasia. In the last ten years, she has identified 25 genes encoding proteins involved in ciliogenesis, proteoglycan synthesis and also in the TGFβ signalling pathway and microfibrillar network (SMAD4 in Myhre syndrome and ADAMTSL2, LTPB3 and FBN1 in other acromelic dysplasia).
Brigitte Fauroux
Professor of Paediatrics

Necker University Hospital and Paris Cité University, Paris, France
Brigitte Fauroux is Professor in Paediatrics and is based at Necker University Hospital and Paris Cité University. She is the Head of the Paediatric Non-invasive Ventilation and Sleep Unit and a Respiratory Physiology Laboratory.
Professor Fauroux did part of her research training at the Respiratory Muscle Laboratory at the Royal Brompton Hospital in London, UK, where she improved her expertise in respiratory physiology, respiratory muscle testing and non-invasive ventilation.
She is expert in paediatric sleep, respiratory physiology, respiratory muscles, and non-invasive ventilation. Her research is focused on children with rare disease, with a special focus on congenital bone disease. She has published more than 300 papers and is actively involved in numerous scientific societies, assemblies, and workshops.
To find out more and receive regular updates about the EAF, register today.
The EAF is supported by educational grants from: