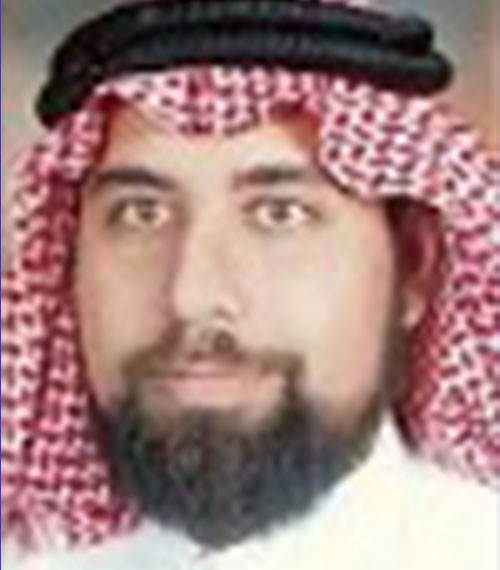 Moeenaldeen AlSayed
Consultant Clinical Geneticist

King Faisal Specialist Hospital and Research Centre in Riyadh, Kingdom of Saudi Arabia
Moeen AlSayed is a Consultant Clinical Geneticist, working in Clinical Biochemical Genetics and Metabolic Diseases at King Faisal Specialist Hospital and Research Centre in Riyadh, Kingdom of Saudi Arabia and a Professor of Genetics at Al-Faisal University in Riyadh. Professor AlSayed has established and is the Director of the MSc Genetic Counselling Programme at AlFaisal University.
Professor AlSayed is a previous Chair of the Department of Medical Genetics at King Faisal Specialist Hospital and Research Centre in Riyadh. He served in this position for 11 years. During his tenure as a Chair and among many achievements, he has established a completely new and unique Adult Genetics and Metabolic Diseases service and a fully dedicated genetic counselling service in the entire Gulf region. The majority of the practicing genetic counsellors in Saudi Arabia are graduates of the MSc Genetic Counselling Programme that was established by Professor AlSayed in 2014.
Professor AlSayed obtained his Bachelor's degree in Medicine and Surgery (MBBS) from the Faculty of Medicine, King Saud University, Riyadh. He completed his paediatric residency at Yale New Haven Children's Hospital, Connecticut, USA and his fellowship in clinical genetics and clinical biochemical genetics at Baylor College of Medicine in Houston, Texas, USA. Professor Al-Sayed also has an MBA from the University of Tennessee, USA.
His interests include identification of founder mutations related to metabolic and genetic disorders in the Saudi population, screening and treatment of lysosomal storage diseases (LSDs) and the management of organic acidurias. He is frequently an invited speaker at local, regional and international meetings. Professor Al-Sayed is a founding member of the Middle Eastern Metabolic Group (MEMG), the Saudi Paediatric Association – Medical Genetics Subcommittee, the Saudi Charitable Society for Genetic Disorders, the Saudi Society of Medical Genetics, and the Middle Eastern Lysosomal Storage Diseases Expert Council (MELSDEC). He has served and continues to serve on many advisory boards related to rare genetic diseases.
Since 2019, Professor AlSayed has led the transformation of MEMG into a Middle Eastern Society of Inborn Errors of Metabolism (MEASIEM). He is a founding member of this society. As well as of the Middle Eastern Genetic and Metabolic Association (MEGMA).
Professor AlSayed has had numerous abstracts and poster presentations in various conferences, has published more than 90 scientific papers in peer reviewed journals, a chapter on "Genetic Eye Diseases" in Duane's International Ophthalmology, 2013 edition and authored a "Genetic Case Series" Atlas & Clinician Guide, 2016 edition. He has been a principal investigator and co-investigator in over 40 research projects, including five multicentre trials approved by the US FDA related to the treatment of LSDs and one on treatment of hypophosphatasia.
To find out more and receive regular updates about the EAF, register today.
The EAF is supported by educational grants from: